Welcome Home Fabric & Home Interiors
NOTICE:
More Fabrics Added Every Week to our ONLINE STORE
New fabrics in stock!
Woodland Fabric is now Welcome Home Fabric and is located in Colorado Springs. Our extensive inventory is being continually loaded onto our new storefront/website! Go to www.welcomehomefabric.com and check out our inventory. If you are fortunate enough to live in our front-range area. Please contact us and come browse in person! You can reach us at 719-963-8896 or 719-635-5882.
Our goal continues to be your first source for affordable, quality home interior decorator fabric at discount - no, ROCK BOTTOM pricing! Shop our website, select what you want and we can either mail it to you or you can come to Colorado Springs and pick it up directly.
We will continue to carry the fabrics you see in home decor and fabric chain stores - but at much lower prices, as well as unique textiles you will not find anywhere else.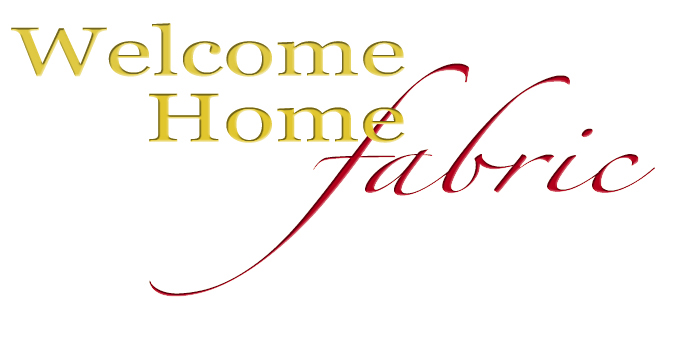 Because we have moved our location to Colorado Springs and are opening our online  doors to the virtual UNIVERSE......we decided that WELCOME HOME FABRIC and Interior Design (www.welcomehomefabric.com) better represents who we are and what we provide for EVERYONE looking for great designer home fabric at affordable  pricing.
Wholesale Pricing to the public!
We stock hundreds of rolls of home interior fabrics including wovens, cotton prints, jacquard, damask, chenille and other beautiful textiles from Braemore, Bloomcraft, Waverly, Richloom, Schumacher, Clarence House and others starting at just $8.00 per yard.
All fabrics are home decorator-type and measure between 52" and 54" in width. Some pieces are 60" wide (and we indicate this on the product description.)
For our hands-on friends, we carry trims, linings, and an assortment of professional workroom supplies available at our location in Colorado Springs.
We represent and carry the full lines of three wonderful fabric companies, Creative Fabrics, Fabricut and Greenhouse Fabrics!  Click the links to search their sites for anything you need that you can't find in stock here. http://www.greenhousefabrics.com , http://www.fabricut.com and http://www.creativefabrics.com
Please browse the online products of these companies at your leisure. We can special order from them at a discount to you and have the order drop shipped directly to your door! We are happy to pass on a 15% discount to you off their retail prices.
SPRING 2015

Our STOREFRONT is up and running!
Click on the link for  www.welcomehomefabric.com